During the Revolutionary War (1775-1783) many Georgia colonists remained loyal to Great Britain, but there were a number of colonists who supported the Revolution, particularly Georgia's three signers of the Declaration of Independence: George Walton, Lyman Hall, and Button Gwinnett. In Georgia, the conflict raged in the back country to the northeast of the Oconee, around Augusta and in Wilkes County. Much of the fighting was in the form of guerilla warfare.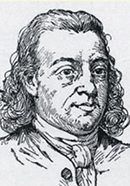 The Creeks maintained neutrality during the war hoping that the English, both Tory and Whig, would be weakened by the conflict. The Cherokee, however, sided with the British. After the Revolutionary War the new United States government and state of Georgia treated the Cherokee as a defeated enemy. With war's end more land was sought, but the Federal Treaty of 1790 with the Creeks stopped Georgia's boundary at the Oconee River.
Georgia's greatest Revolutionary War hero, Elijah Clarke, did not agree. As Revolutionary War veterans, Clarke and many of his men had been given land west of the Oconee River, but the Treaty cancelled the grant. Clarke had loyal followers and many became the early setters of the Oconee Valley and other parts of Georgia. Four Autry brothers fought with Clarke and were among the original settlers of Greene County. An Autry daughter married Young Moore of Greensboro, and they became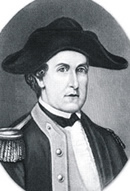 one of the founding families of Gwinnett County.
Clarke's answer was to form the Trans-Oconee Republic. In May of 1794 a constitution was created, and each man who joined Clarke was promised land. Forts for protection were laid out west of the Oconee River in parts of today's Putnam, Baldwin, Greene, and Morgan Counties. Settlers, trusting Clarke, began moving across the Oconee to claim land and join the new Republic.
When George Washington was ready to have troops sent in to remove the illegal settlers, Clarke, with the promise of full amnesty, gave up the venture. This result led the Creeks to trust the Georgia and U.S. governments, who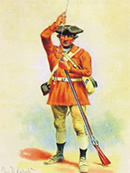 began allocating tools, seeds, and livestock to further placate and domesticate the Creeks. The land just west of the Oconee was later peacefully settled, but in the coming years the Creeks were pressured as Georgia took more land, and by 1827 the Creeks were out of the state.
Then the deceitfully negotiated treaty of 1835, which was ratified by one vote in the US Senate, led to one of the saddest events in US history: the Trail of Tears, where in 1838 the Cherokee were forced to march 1,000 miles under deplorable conditions, which led to the death of about 4,000.