The Oconee valley has a rich history in literature with threeinternationally known authors who gained fame with their stories of this area and the South. Although numerous books and articles have been published by residents past and present, three writers stand out.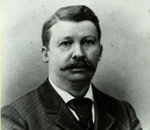 Joel Chandler Harris, born in either 1845 or 1848 in Eatonton, GA, is most famous for his stories told by Uncle Remus (using the dialect of the day), a slave who entertained with tales of critters such as Brer Rabbit and Brer Fox, and the Briar Patch. Harris, born of a poor illegitimate mother, was provided educational opportunities by prominent Putnam County citizens. At Turnwold Plantation he listened to the stories of elderly slaves and began to learn journalism while he worked onThe Countryman, a newspaper published at Turnwold. In 1880, he publishedUncle Remus, His Songs and Sayings. Song of the South, a movie produced by Walt Disney and released in 1946, was based on the Uncle Remus tales. It led to two Academy Awards. President Teddy Roosevelt so enjoyed the stories that he invited Harris to the White House. Harris died in 1908 at the Wren's Nest, his Atlanta home.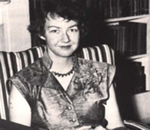 Flannery O'Connor (1925-1964) spent most of her short life in or near Milledgeville, where she attanded high school and Georgia State College for Women (later Georgia College). Symptoms of lupus appeared about the time she completed her first novel, Wise Blood, but she wrote with intensity thereafter until the disease finally took her life. O'Connor completed most of her work at her Andalusia home (now an attracttion in Milledgeville). Two collections of stories, A Good Man is Hard to Find and Everything That Rises Must Converge, plus a second novel, The Violent Bear It Away, were published before her death. Posthumously, The Complete Stories won the 1971 National Book for Fiction and The Habit of Being, a collection of O'Connor's ltetters published in 1979, received the National Book Critics Circle Award. O'Connor's Collected Works was published in 1988 as part of the Library of America series, a collection of works by America's greatest writers and her international stature was solidified.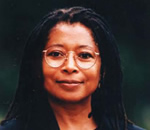 Alice Walker (1944- ), an internationally known novelist, short-story writer, poet, essayist, and activist, was born and raised in rural Putnam County. She was the youngest child of sharecroppers. Two related events impacted her childhood: after the loss of sight in and the scarring of one eye from one brother's BB gun, she became a shy, reclusive youth but a few years later with the removal of the scar, Walker eventually became the high school prom queen and class valedictorian. After high school, she attended Spelman College on a scholarship and graduated from Sarah Lawrence College. Of her numerous works the Color Purple (1982) has generated the most public attention as a book (Pulitzer Prize), as a major motion picture directed by Steven Spielberg, which opened in Eatonton (1985), and as a Broadway musical (2005, but premiered in Atlanta in 2004). Her additional awards and honors include a Radcliffe Institute Fellowship, a Merill Fellowship, a Guggenheim Fellowship, the Townsend Prize, a Lyndhusrt Prize, the Lillian Smith Award from the National Endowment for the Arts, the Rosenthal Award, and the Front Page Award for Best Magazine Criticism from the Newswoman's Club of New York.